Dreadnaughts who have passed away since Vietnam
Last Updated January 11, 2016
The following is a list of former Members of the 2nd Battalion, 34th Armor who have passed away since serving with the Battalion.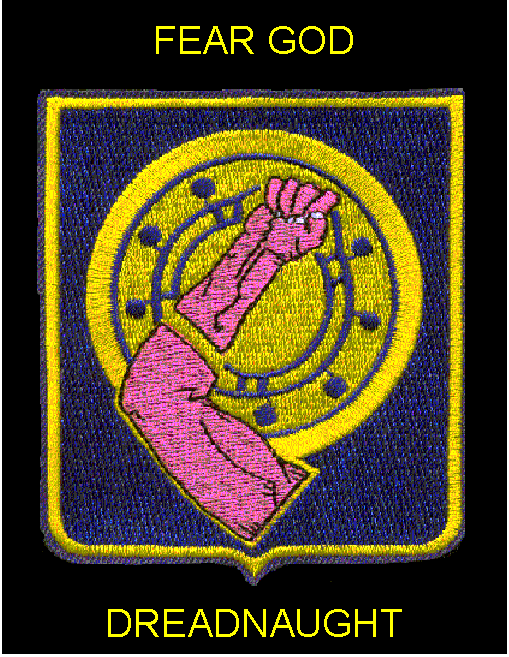 "LET US NOT FORGET OUR BROTHERS WHO SERVED AND FOUGHT AT OUR SIDES,
WITH EACH OF THEIR PASSINGS, WE ARE DIMINISHED AND SADDENED IN OUR HEARTS."
* = The following information is based on research, word of mouth reports from friends, and in some cases "rumor" messages. The aim and focus of this web page is to inform, not to give misinformation. Please report any errors noted immediately to Pat Forster for correction.
Need to contact our Association President, Pat Forster? Click on the Letters below to send him an e-mail.
Red texted names are recently added names since last publication.
FULL NAME
DIED DATE
RANK
COMPANY
TOUR
John E. Abeyta
27-Jan-2014
SSG
A
65-67

Vernon V. Adams

19-Feb-1980

1SG

A

67-68

Leroy E. Adams
23-Aug-1970
SP5
HQ
66-67
Irene Agosto-Alamo
29-Jan-2014
PSG
C
66-67
Reyes Alanis
23-May-2011
SSG
A
68
Daniel C. Alaniz
25-Aug-1988
PFC
B
70
David L. Allen
11-Feb-1984
PFC
HHC
69-70
Johnny Alley
04-Mar-72
SGT
D
70
Alexander M. Almasi
31-Oct-2009
SP4
HHC
69-70
Fredrick W. Altimus
11-Oct-2010
CW2
HQ
66
Robert D Anderson
?
SP4
B
66-67
Robert Areias
12-Oct-1995
SP4
B
69
G. Arguinzoni-Vargas
20-Apr-2011
SP5
B
66-67
Anselmo Arismendez
22-Mar-2003
SSG
H RECON
67-68 & 69-70
Bruce Auer
28-Oct-2007
1LT
C & XO
67-68
Curtis Odell Austin
13-Feb-2012
SP5
A
70
Albert J. Baldwin
5-Nov-1992
PVT
A
66-67
Robert A. Banks
12-Sep-1993
SP5
D
69
Kenneth F. Barchenski
6-Feb-96
SP4
H MORTARS
67-68
David H. Barlow
26-Jan-2006
1SG
H TANKS
68-69
Woodford L. Bass
26-Dec-2012
SP4
B
69
Sylvester Beam
1-Jul-2006
B
64-67
Ronald L. Becker
2-Nov-1998
B
69-70
Richard Bednarski
3-Jul-2009
SSG
B
68
Amos Bell Jr.
2-Jan-1998
SP4
HHC
67
Elias L. Bell
27-Jun-1972
SP5
A
66-67
George V. Bennett
1-Dec-2009
SP5
A
68
Thomas Benson
IN 1994
PFC
HQ
66-67
Donald L. Bentley
NEWS LETTER
SP5
HQ
66-67
Sam B. Bergquist
23-May-2004
SP5
B
68
Steven Best
IN MAY 2001
A
70
Lloyd O. Biggs
20-Dec-2014
CW2
D
68-70
Patrick R. Bird
9-Feb-2010
C
67 or 69
Edwin J. Bittng
16-Nov-1991
SP4
D
70
Steven W. Blaho
29-Jun-1996
PVT
A
66-67
John Blankenship
26-Oct-1996
SSG
B
69
Vernal R. Bloom
17-Dec-2002
SGT
HHC & C
67-68
Fredrick James Boliba
12-Jun-2012
HQ
66-67
Alvin G. Bonds
26-Oct-2006
SFC
HHC
66-67
John R. Bonnell
5-Oct-1983
PFC
B
70-71
Frank D. Bonner
26-Nov-1974
SP5
HQ
66-67
Ronald C. Boss
28-Apr-1988
E4
Unk
Unk
Barnabus T. Brady
18-Feb-2009
SP5
B
69-70
Nolan H. Branch
24-Jul-2002
Unk
67-68
Gary B. Brandon
3-Jan-2000
B
65-66
Toby Brant
IN OCT 2004
SGT
A
69
Jesse Bratton Jr.
14-Feb-1996
SP5
HQ
66-67

Robert E. Braun

IN MAY 2012

SGT

H RECON

67-68

James R. Braxton, Jr
IN 1995
PFC
B
66-67
Kendall Lee Brincefield
19-Feb-1997
SGT
HQ MED SECT
66-67
Terrence E. Britton
20-Jan-2002
SP5
HHC
67-68
Terry L. Bronson
8-Aug-10
SP4
HHC
69
Larry A. Broughton
12-May-2008
SSG
B
69
Earl Broussard
2-Sep-2013
SFC
B
69
Dale E. Brown
30-Aug-2001
SFC
B
68
Charles R. Brown
25-Apr-2005
PFC
D
69-70
Randall L. Brown
IN 1969
SP4
A
68-69
Billie Brown
8-Mar-1993
SFC
Unk
69
Roy W Bruner
23-Feb-2012
SGT
C
67-68
Leland S. Buckner
IN 1998
CPT
HQ
66-67
Harold A. Buhl
7-Aug-2001
SGT
HQ
69
Robert A. Burgoyne
27-Mar-1999
SP5
C
Unk
Herman E. Burkgiesser
24-Mar-1985
SFC
HQ
66-67
Charles Buster
17-May-2011
SGM
HHC
68
David S. Cabrera
3-Apr-1992
PVT
H MORTARS
66-67
Covington A. Caldwell
16-Sep-2007
SSG
H RECON
66-67
Lorenza S. Calhoun
IN 1999
SSG
B
66-67
Jerry Calhoun
2-Feb-1974
A
69-70
Robert Callery
28-May-2004
SGT
B
69-70
James C. Cameron
3-Oct-1993
PFC
Unk
Unk
Joseph Lawrence Cameron
23-Aug-04
SFC
B
70
Eugene Campbell
IN 1997
SSG
C
66-67
Bob Canada
IN 1999
HQ & C
67-68
Ralph W.Carbaugh
12-Aug-1997
SGT
HHC
69
William F. Carleton
29-Jul-2008
SP4
D
69-70
David L. Carlise
7-Nov-1999
PVT
Unk
66-67
John L. Carpino
UNKNOWN
SP4
B
66-67

Hubert M. Carter

UNKNOWN

SSG

A

69-70

Guadalupe A Castro
1-Sep-1999
SFC
B
67-68
Thomas W. Castro
22-Mar-2010
PVT
A
66-67
Lonnie Caudill
30-Jan-1999
C
69-70
Haskell Cauldwell
IN 1970s
C
68
Samuel W. Chance
27-May-1998
SP4
A
69
Kenneth W. Chandler
22-Jun-2004
H SUPP PLT
66-67
James M. Chase
4-Sep-1987
PFC
HHC
66-67
George P. Chavis
28-Mar-2005
CW2
BN MAINT
66-67
James L Cherry
1-Mar-2001
PFC
A
68
Larry G. Chesser
16-Nov-2009
PFC
HHC
69
Citron
IN 1999
SSG
C
67-68
Claude L. Clark
IN MAR 2007
CPT
B
66-67
Don W. Clark, Sr
VERBAL REPORT
SSG
HQ
66-67
Phillip L. Clements
23-Oct-1974
PVT
HHC
66-67
Harley L. Clifton
20-Dec-1985
MSG
HQ
66-67
Morris D. Coberth Jr
28-May-2004
CPT
HHC
66-67
Collins, James D.
25-Sep-2006
PFC
D
69-70
Filbert N. Cook
IN 2001
SSG
B
68
John J. Cooper Jr
9-Jan-1990
SSG
B
66-67
Leroy M. Corbeil
IN 2004
SP4
HQ
66-67
Jack R. Cornn
28-Mar-2014
PSG
B
69-70
Foyd L. Cota
IN 2001
SP5
C
66-67
Terry O. Cox
23-Dec-1972
SP5
D
69-70
Ernest E. Cox
NEWS LETTER
SSG
HQ
66-67
James B. Craft
27-Jun-2013
1SG
A
69-70
Frederick C. Cramer
23-Mar-2011
Unk
67-68
Joseph W. Crawford
15-Feb-2006
SGT
HHC
66-67
Richard W. Creighton
20-Jan-2010
PFC
D
70
Gary J. Cristini
IN 1984
SP5
B
67-69
Cartillia Cross
14-Oct-1998
PFC
HHC
68
John M. Cross
IN 1997
PFC
A
70
Lloyd Culbertson
18-Jul-1994
SP4
B
69
James J. Cullinane
16-Jul-1999
PFC
B
69
Joseph V. Cunningham
30-Nov-2002
SP4
A
68-71
Denny Ray Currier
26-Mar-2014
C
68
Ray D. Curry
24-Nov-1979
SSG
B
68-69
Donald M. Curtis
4-Jun-1990
PVT
A
66-67
Fred M. Dail
IN 1996
BSM
Unk
66-67
Robert J. Dambra
5-Apr-2010
SP4
D
70
Jimmy L. Davidson
22-Dec-2008
PSG
A & HQ
69-70
Bob Davidson
5-Sep-2013
H RECON & H
68
Willliam S. Day
IN APR 1993
1LT
HHC
70
Wayne K. De Boer
26-Dec-1996
PFC
HQ
68
Rich A. Decker
In 2012
A
67-68
David C. Decker
IN JUN 2005
B
69-70
Micheal W. Defender
IN 1974
SP4
B
69
Anthony Degregorio
28-Mar-10
SP4
HHC
68
Richard A. DeLaney
IN 1983
SP5
A
66-67
Ernest J, Demarais Jr
21-Jul-2010
Vernon M. Denny
8-Sep-1998
PFC
HHC
70
Robert W. Deutscher
3-Mar-2010
PFC
HHC
68
Edward C. Dillard
15-Feb-1990
SGT
B
70-71
Robert J. Dinardo
9-Jul-2007
SP4
HHC
68
Carl G. Dinger
24-Nov-2011
SSG
B
68
James V. Dixon
31-May-2001
SP4
H MORTARS
68-69
Terry Dockery
UNKNOWN
A
67-68
Raymond D Dodson
6-Jul-2008
PVT
A
68
Alfred G. Donaldson
2-Jul-1995
SSG
C
66-67
Jackie W. Donnell
7-Jan-2012
SP5
C MEDIC
67-68
Philip L. Dorman
12-Apr-1992
SP4
C
70
Larry J. Douglas
4-Apr-2008
SP4
B
69
John I Drogokupiec
11-Jan-2009
SP4
H RECON
66-67
Robert D. Duley
27-May-2010
SP4
HQ PERS
66-67
Erwin Dumancas
IN 2001
SP5
C
66-67
Michael L. Dunstan
15-Aug-2012
SP5
HQ
70
Jack L. Dunster
24-Dec-1969
HHC
66-67
Thomas Steven Eagle
7-Jan-1988
SGT
A
69-70
Norval V. Eatherton
2-Mar-1972
SP5
HQ
66-67
Rodney I. Edmondson
12-Jul-2005
SGT
HHC
69-70
Gregory L. Elkins
29-Nov-1992
SP4
B
67
Stanley Elliot
19-Aug-2004
SSG
C
66-67
Gordon D. Ellis
3-Jan-1976
SP4
H TANKS
66-67
Alfred Ellis
19-Mar-1994
SP5
Unk
66-67
Escarsiga, Ralph C.
IN 3-76
PVT
C
66-67
Robert F. Essner Jr
10-Aug-2008
SP4
B
69-70
David Everett
21-Dec-2009
SP4
C
67-68
John H. Fackler
9-Oct-1981
SFC
HHC
Unk
Dan T. Falso

29-Sep-2012
PVT
A
67-68
Richard

D. Farina
6-Dec-2012
CPT
HQ
66-67
Donald Fenwick
13-Nov-2005
SP4
HHC
69
Edmond L. Ferris
29-Jun-1996
SP4
B
68
Gary Ferris
2-Feb-2003
SSG
A
68-69
Michael T. Fife
IN APRIL 1974
SP4
A
69
Larry G. File
21-Jun-1979
SP4
C
69
Gordon W. Finch
23-Jun-2005
SP6
D
69
John A. Finnell
19-Aug-1999
PFC
D
69-70
Marcus C. Fisher
14-May-1999
SSG
HHC
68-70
Daniel J. Flaherty
4-Feb-1993
PVT
C
66-67
Earl W. Fleming
17-Dec-2010
SSG
HHC
68
Winfred F. Floyd
16-Dec-2001
1SG
A
66-67
Larry Fogle
5-Oct-2015
C
67-68
Auzie L. Ford
15-Feb-2008
PFC
B
70-71
Herman L. Ford
29-Dec-1971
SP5
HQ
66-67
Robert C. Ford
3-Jan-1982
PVT
HQ
66-67
Donald H. Fortune
IN 1995
1LT
D X.O.
68
Jimmy L. Fox
16-Dec-1999
Unk
Unk
Carl M.Fox
IN 2008
SGT
A
66-67
James Jonathan Freeman
13-Jul-2013
Richard Freyre
4-Feb-1984
SSG
B
66-67
Roy Gaither
IN JULY 1985
SFC
C
67-68
William G. Gallegos
28-Apr-1998
PFC
B
70-71
Robert L. Galloway
23-Jul-1971
SP4
B
68
Gerald D. Gallup
1-Jan-1982
D
Unk
Mario Garcia
VERBAL REPORT
PVT
C
66-67
Chris Y. Garcia
28-May-2013
SSG
B & C
66-67
L.D. Garrett
1-Aug-1987
PFC
B
69
Donald W. Gattis
12-Feb-1997
PFC
HQ
68
Stewart A. Gavitt Jr
2-Nov-2007
SFC
HQ
66-67
Robert J. Gent
1-Aug-2009
SSG
B
68-69
Doyle G. Gentry
14-Nov-2012
SGT
A
66-67
Richard C. George
20-Dec-2000
SP5
HHC
69
Ronald E. Gessner
2-Sep-2003
C
68-69
Aubrey Gibson
12-Jul-2004
SFC
A
70
Eugene F. Gibson
4-Sep-1991
WO1
HHC
68
Harlen M. Gibson
3-May-2014
SGM
HQ
70
Eugene M. Gilbert
16-Aug-1996
SP4
C
67-68
Willie C. Givens
3-Mar-2015
SP5
HQ
66-67
Patrick Gleaton
In Apr 1987
SP4
D
70
Glover, Homer E.
13-Jan-2005
PFC
D
69-70
Cazimer J. Glowinia
19-Jan-2012
2LT
A
70
Jesse M Goad III
IN 1990
SP6
HQ MEDIC
66-67
Alan R. Goike
18-Feb-2003
PVT
H MORTARS
66-67
Sammie N. Gorman
31-Aug-1974
PVT
A
66-67
Carl W. Grabeel
25-Jul-2008
1LT
BN LIASON OFFICER
68
Hugh S. (Sonny) Grace
8-Jun-2009
CSM
HQ
90-91
Ronald Earl Graddy
UNKNOWN
D
69
Milton L. Grady
IN 1997
SP6
Unk
66-67
Gene A Gray
24-Feb-90
SP5
HHC
68
Gregory Green
12-Oct-2001
SP4
B
70
Duncan C. Green
2-Dec-2008
1LT
A
68-69
Bruce M. Gregory
19-Jun-03
D
Unk
Gilbert C.Gremmel
24-Jul-10
PFC
B
70
Dennis L. Griffiths
17-Mar-2002
SP4
B
68
Lauren A. Griffiths
IN 2001
SSG
H RECON
66-67
John F. Gurule
26-Apr-13
SP4
B
69
John A. Hack
12/29/2014
HQ
66-67
James L. (Larry) Hackler
11-Mar-1987
PFC
D
69-70
George Hadley
11-Aug-2008
D POL
68-69
Gary L. Hager
11-Oct-2010
D
68-70
Joseph P. Haggerty
17-Nov-2003
1SG
B
64-67
Bobby H. Hall
24-Feb-2008
SP4
HQ
70
James E. Hall
3-Feb-2003
SP4
B
68
Tom Hall
IN 1991
H MORTARS
67-69
Jackson C.Hall Jr.
5-Jul-2003
SP4
B
67
Robert L. Hamilton
6-Jun-2003
SP4
HHC
68
Lafayette Hamm
IN FEB 2002
SFC
B
66-67
Joseph P. Hana III
NEWS LETTER
PVT
HHC
66-67
Charles K. Hardesty
2-May-1998
C
66-67
Gale "Tiny" Harker
IN 1992
SGT
B
69-70
Roy Harmon
IN 1999
B
70
Willie L. Harris
7-Oct-2000
HHC
Unk
Timothy J. Harris
2-Jul-2006
SP4
B
69
Willie L. Hartley
VERBAL REPORT
SP4
HHC
67
Lee Roy Hatcher
27-Dec-08
SP4
HQ
68
Kenneth W. Hatley
27-Oct-2001
SP4
HHC
67
Ronald A. Hayes
9-Jan-1998
SP4
HHC
70
Charles L. Healer
1-Jan-1997
1LT
BN SPT
68
Heard, Jimmy D
21-Sep-2002
SP4
A
68
George L. Heath
23-Feb-1989
SSG
B
70-71
Raymond J. Heiden
5-Mar-1998
PFC
B
67-68
Marshall Henderson
15-Mar-1992
SP4
B
69
Harold T. Henley
7-Jul-2003
SSG
A
66-67
Melvin Hentz
27-Jan-2000
SSG
B
69
John Hernandez
IN 2002
SP4
HHC
67-68
Carl Eugene Herrien
19-Dec-2014
H TANKS
66-67
Michael D. Hettinger
14-Feb-2001
C
70
James (Jim) Higginbotham
NEWS LETTER
SSG
A
69-70
Thomas E. Hileman
3-Nov-1992
CPT
HQ
66-67
Berry Hill Jr.
7-Oct-2002
SP4
Unk
Unk
John R. Hillsman
29-Aug-2007
HQ SUPPLY
69-70
Lyle R. Hinsdale
24-May-1979
PVT
HQ
66-67
Alexander Hoekstra
15-Nov-2009
SP4
H RECON
66-67
Billy Holden
IN 2009
SFC
B MAINT
65-67
Roger Kieth Hollinger
SP4
A
69
Dana A. Holman
26-Apr-2010
SP5
B MEDIC
67
Marvin D. Holt
19-Dec-1992
PFC
HQ
68
Roger Holterhaus
IN 1991
HQ
66-67
Raymond Hoops
25-Dec-1982
SGT
B
66-67
William (Butch) Hopkins
29-Mar-2011
B
69-70
Pat Hopkins
8-Mar-2015
B
69-70
David Little Spotted Horse
13-Sep-1981
PFC
D
69
Hugh Howard
21-Nov-2012
SSG
HQ TANKS
68-69
Augustus U. Howard
26-Jul-2009
PFC
HQ
68
John T. Hreha
11-Apr-1998
SSG
B
68-69
P. J. Huddleston III
7-Jan-1987
MAJ
HQ
69-70
James M. Hudson
16-Oct-1995
PVT
A
66-67
William D. Hulse
IN 1989
SP5
B
66-67
Ernest W. Humphrey
11-Feb-1982
SP4
D
69-70
Jackie W. Hunt
13-May-2006
PFC
HHC
68-69
Columbus Hunter
15-Nov-2001
PSG
HHC
69
George Ilchak
27-Nov-1991
SP5
HQ
66-67
Robert L. Jackson
5-Jan-1993
1SG
A
67-68
Ronald B. Jackson
19-May-1997
PVT
C
66-67
Edison P. Jackson
7-Oct-1989
PFC
A
66-67
Terry B. Jacot
21-Oct-1989
SP4
HHC
66-67
James, Bobby L.
6-Nov-2004
SP4
D
69-70
Jamieson, James L.
18-Aug-2006
SGT
D
69-70
Clifford Jenkins
IN 2000
SSG
B
66-67
Larry Jim
3-Sep-2003
PFC
A
66-67
Baldemar Jimenez
3-Dec-2011
PSG
B
66-67
Ladee R. Johnson
26-Oct-11
SP4
B
69-70
Edison P. Johnson
7-Oct-1989
PFC
A
66-67
William L. Johnston
23-May-1994
PFC
C
66-67
Oscar L. Jones
22-Sep-1992
PFC
D
68
Raymond L Jones
21-Jun-2012
MAJ
BN S3
65-67
John D. Jones
11-Aug-1981
SP5
B
66-67
Kenneth J. Jorgensen
9-Jan-2011
SP4
A
66-67
Jourdain, Francis L.
1-Jul-2004
(LT) ?
C
Unk
Robert O. Keller
18-Feb-12
SP5
B
69-70
Thomas G. Kemp
22-Dec-1995
SP4
HQ
70
Michael E. Kemp Jr.
IN 1975
SP4
A
69-70
Birtrun S. Kidwell
9-Dec-2003
BN C.O.
70
William Kilburn Jr.
IN 1994
CWO
BN PBO
66-67
Roy D. Kimerling
IN 1988
CPT / MAJ
C
66-67 & 69-70
Larry J. Kirian
10-Nov-2003
SP5
Unk
69
Roger L. Kirkwood
24-May-2010
SP5
B
68
Max A. Knight
11-Jan-1979
PFC
B
66-67
Craig A. Komlanc
5-Jul-05
SP4
HHC
67
Mike Kromoff
IN NOV 1985
PSG
B & HHC
70-71
John D. Krueger
26-Jul-1994
SP4
A
67-68
Daniel Kwasniewski
24-Jul-2004
SP?
D
Unk
Wayne Lang
IN 2000
A & HQ MEDIC
67-68
Walt Langer
28-Oct-2008
LT
C
70
Lonnie G. Languis
IN APRIL 2010
LT
C
68-69
Martin T Lara
22-Jun-1999
SP4
C
68
Charles E. Larkin
6-Apr-1987
SSG
A
68
Lorentz M. Larsen
IN AUG 2013
SP4
B
67-68
Michael M. Lashley
27-Apr-2011
SP4
B
69
Marvin R. Lawhorne
12-Feb-1992
SP4
D
69-70
Joe L. Layton
5-Feb-2008
SGT
A
67-68
Austin J. Leaf
IN 1998
SP4
B
69
Gregory L. Leggett
4-Dec-1997
SGT
A
68-69
Perez (Domingo) Leocaidio
10-May-1992
SSG
A
70
Howard C. Lewis
1-Aug-1987
CPT
HQ
68-69
Larry A. Lewis
IN 2002
H RECON
66-67
Harry J. Libel
29-Dec-1996
SSG
B
66-67
John D. Lindsey Jr
13-May-09
SGT
C
66-67
Jerome Lompis
25-Mar-2010
B
68-69
Lindell R. Lopez
10-Nov-2003
SP4
C
66-67
Robert L. Lovelace
IN OCT 1991
D
70
Michael W. Lowe
24-Apr-2002
SP4
B
70-71
Bobby Z. Lowery
IN Dec 1983
1SG
D
68-70
Charles W. Loy
IN AUG 1978
SP4
A
70
Alfred Macias
28-Aug-2006
BN SGM
68-69
William H. Madison
IN AUG 1977
PFC
B
70
Michael D. Mahoney
27-Apr-69
SP4
HHC
67
Dennis Mair
7-Jan-1969
PVT
HQ
66-67
Jerry Maiten
Jun-92
PFC
B
70-71
Bobby R. Major
7-Jul-11
PFC
HQ
68
Roger L. Makley
26-Jun-1999
PFC
B
70
Sammie R. Malone
4-Feb-1997
SP4
HHC
66-67
Harold E. Mansfield
11-Feb-73
SP4
C
66-67
James Mansfield
6-Oct-11
HHC ?
69 ?
Allen L. Maples
17-Oct-2002
SP4
HQ
68
Floyd W. Martin
IN 1985
SP5
A
68
Elbert A. Martin
UNKNOWN
1SG
C
66-67
Dennis G. Martin
14-Mar-13
SP4
D
70
Richard S. Martinez
14-May-1995
B
66-67
William H. Massey
IN 1991
SFC
H TANKS
69-70
Thomas A Mathews
31-Dec-09
SSG
B
67
Kenneth D Mastey
?1979
SP4
D
70
Willie J Maull
IN 2000
SGT
A
68
Thomas V. Maxfield
25-Jan-08
PFC
B
70-71
Robert C. McCreary
IN JULY 1980
SSG
D
67-68
Raymond F. McCarthy
IN 1990
SP5
D
70
Simon J. McDonald
7-Jan-1979
SP4
HQ
68
Kenneth T. McFall
22-Mar-2007
SP4
HHC & A
69-70
Eslie B. McIntosh
1-Mar-2004
A
67-68
William W. McKellar
VERBAL REPORT
SP4
HQ
66-67
Charles McKinley
26-Dec-1988
A
Unk
Andrew J. McKoy
IN 1999
SSG
B
69
Kenneth J. Mc Lane
12-Jul-2014
SP4
HHC
69-70
Johnnie McLean
17-Nov-2012
PFC
HQ
70
Donald McLean
22-Nov-2003
1SG
B
67-68
Ronald L. McRae
6-Feb-2014
B
69
Bobby Mc Vey
12-Sep-1975
SSG
B & HQ
67-68
Harold H. Mendoza
26-Feb-2001
SSG
A
66-67
Neil Merciier
IN 1975
H RECON
68-69
Jesus Valencia C Meza
9-Nov-2015
SSG
A
66-67
Earnest E. Miller
IN JAN 1991
SP5
D
70
Edgar E. Miller
11-Apr-2015
SSG
D
70
Grady Milton
NEWS LETTER
CBR NCO
Unk
66-67
Nathaniel Mitchell
12-Jul-1990
PFC
B
69-70
Wesley Mitchell
27-Oct-07
PFC
B
70-71
Roger L. Mohon
13-Mar-2006
HQ
70
Johnny Moore
19-Feb-1990
SSG
B
67
Tommy D. Morgan
NEWS LETTER
SFC
A
66-67
Frank L. Morris Jr.
3-Aug-1989
SP4
HQ
70
Edgar Bud Morrison
IN 1991
LT
A
69
Richard W. Morrison
6-Oct-1991
PVT
HQ
66-67
Michael David Mortensen
UNKNOWN
PVT
H SUPP PLT
66-67
Jack E. Mosley Jr.
2-Jan-2011
PFC
A
67-68
Wayne (Sleepy) Mrazek
26-Mar-2010
H RECON
67
Richard R. Mullin
10-Dec-1985
SP5
HQ
66-67
Joe A. Mullins
14-Apr-1998
SFC
D
70
Robert (Steve) Murdica
IN 1998
SSG
D
69-70
Chance R. Musgrave
IN 2003
LT
C
68-69
Dennis Nading
9-Mar-2012
LT
B
68-69
Joseph K. Naleieha
27-Jun-1999
1SG
HHC
70
Harry Napier Jr
IN 1998
SP4
C
Unk
Paul R. Nazzarelli
13-Jun-1973
C
Unk
Gilbert J. Neiber
IN 1995
SGT
A
66-67
Ronnie D. Nelson
22-Mar-1984
PFC
H SUPP PLT
66-67
Blaine F. Nestor
8-Jan-1999
SP4
HQ
68
Richard E. Newman
5-Feb-2005
PFC
B
70-71
John W. Niebuhr
27-Dec-1994
B
66-67
Donald I Noble Jr.
30-Dec-2003
SP4
B
69-70
Patrick E. Nolan
24-Dec-2005
PFC
HQ
68
Ronald W. Norsworthy
13-Mar-2006
SP5
C
67-68
Theodore E. O'Conner
IN 1998
LTC
BN C.O.
68-69
Fred Oldinsky
IN 1998
BN X.O.
67-68
Frankie L. Onder
28-Mar-11
SP5
B
69
William R. Owens
1-Aug-2002
PFC
B
70-71
Raymond J. Padrock
26-Jun-2010
SFC
D
70
Candelrio E. Palomarez Jr
21-Jun-2010
PVT
HQ
66-67
Elmer Gene Pancho
21-Mar-2002
C
66-67
Joseph Pangelinan
25-Sep-2005
PFC
HQ
70
Louis J. Pappas Jr
IN APRIL 1991
SFC
HQ
65-67
Michael C. Paris
18-Mar-2007
SP4
A
69-70
Theodore A Parsons
1-Feb-1977
SSG
A
68
Johnnie Parton
VERBAL REPORT
B
68-69
Frank N. Partyka
UNKNOWN
1SG
HQ
69-70
Otis R. Pate
6-Apr-1991
SP5
B
67-68
Salvatore Paternico
21-Feb-1997
HHC
Unk
Curtis C. Patton
12-Jun-2014
SFC
H RECON
66-67
John J. Patuszynski
31-Mar-1998
SP4
H MORTARS
70
James Payne
11-Dec-2008
SP4
B
69-70
Robert W. Perew
17-Jul-1985
CW2
HQ
66-67
Roy E. Phelps
IN 1998
PFC
HQ
68
Billy Frank Phelps
15-Jan-06
SFC
C
70
Roy E. Pierce
29-Apr-14
HQ MEDIC
66-67
Sidney E. Piercy
21-Sep-1999
SGT
Unk
68
Cornelius N. Pierson
14-Jul-2004
SSG
HHC
69
Terrence L. Pigg
14-Jan-2003
LT
B
69-70
Politisch, Gene L
18-Dec-2006
C
Unk
Robert W. Pomeroy
15-Jul-2010
SP4
HQ
70
Arthur Powell
1SG
C
69-70
Lawrence H. Prather Jr
21-Aug-1997
CPT
HQ
66-67
Trinidad Prieto
25-May-1994
CSM
HQ
70
Richard G. Pugh
12-Jun-1976
SP4
HQ
66-67
James K. Pullam
8-May-1979
PSG
C
66-67
John H. Qualm
IN 1970
PVT
HQ
66-67
Theodore Queheillalt
IN 2003
PVT
A
66-67
Ronald K Quent
27-Mar-2015
SP5
B
67-68
William A. Quirin
11-Jul-2015
SP5
A
68-69
Jorge I. Ramirez-Garibay
28-Dec-1995
1LT
BN COMMO
67
Ramos, Esquiline Efrain
30-Sep-2004
SP4
A
70
Ralph L. Rankin
9-May-1999
SP4
A
70
Howard Ray
23-Jan-1972
SP5
Unk
66-67
William E. Razor
12-Jul-2006
SSG
C
67-68
Sidney D Redwine
SSG
C
69-70
Russell E. Redwine
1-Aug-1991
SSG
B
66-67
Robert Reel
IN 2005
C
67-68
Jesse C. Reese
1-Feb-1984
PFC
HQ MAINT
66-67
James Reidy
28-Dec-1998
SP4
A
68
Robert L. Renforth
15-Mar-1995
SP5
D
69
Michael A. Rentz
IN APRIL 1987
SGT
HHC
68-69
Nathaniel Rhoden
8-Mar-04
SSG
B
67
Charles Rhodes
20-Mar-2013
SFC
HQ COMMO
66-67 & 69-70
Hal Rhyne
IN MAY 1978
LTC
BN C.O.
67-68
Robert D. Richards
IN 2008
SP5
B
67-68
James L. Ridgway
18-Jun-1998
SSG
HQ
70
William C. Riffle
30-Aug-1988
SP4
A
69
Michael K. Riley
9-Sep-1997
SP5
Unk
66-67
Thomas P. Roberts
24-Apr-1976
SP5
B
67-68
Steven R. Robinson
28-Jan-2004
SP4
HHC
68
Robinson, David A.
22-Nov-2004
SP4
D
69-70
Cecil D. Robinson
7-Jun-1996
HHC
Unk
Carl Robinson
IN 1996
H MORTARS
67-68
Enrique Rojas
10-Mar-1984
SP5
HQ
66-67
Eugene Rorie Jr
NEWS LETTER
SFC
B
67
Bruce J. Rose
24-Jun-88
SP5
A
69
George D. Rounds
27-Jun-2014
PFC
B
66-67
Mark Rowan
3/22 INF FSB GOLD
66-67
Roger D. Ruggles
30-May-2010
SP5
D
70
Charles A. Ruley
IN 1974
HHC
70
Emmit E. Rushing
7-Dec-1999
PVT
C
66-67
Johnny D. Russ
22-Nov-2012
SP5
B
69
Storm (Pinky) Russell
21-Aug-2012
B
69-70
Stanley A. Ruzalski
15-Apr-1978
PFC
HQ
68
James L. Sadler
9-Oct-2010
SGT
H TANKS
69-70
Terry Sager
23-Apr-10
PFC
D
69
Julian Salinas
4-Oct-1976
SP4
HHC
70
Grant A. Salsman
IN 1979
SFC
B
67-68
John E. Sands
9-May-2014
PFC
A
70
James Sanos
16-Oct-2013
C MEDIC
66-67
Roger D. Sargent
19-May-2003
CW2
D
69-70
Joseph D. Savage
20-Dec-2011
SP5
A
68
John Schmidt
6-Jul-1998
SP4
B
70
David R. Schomerus
4-Sep-1995
SP4
HQ
70
Paul E. Schraml
IN 1994
CPT
B
68-69
Ronald J. Scott
30-Apr-1977
PFC
A
66-67
Jesse W. Scott
15-May-1985
PFC
B
66-67
Tommy J. Scott
25-Aug-13
SSG
B
70
Edward E. Seibel
12-Oct-2010
C
66-67
Reynold L. Setzer
6-Feb-2007
SSG
HQ SUPPLY & H TANKS
69-70
Donald L. Sharp
9-Mar-1988
SP5
Unk
66-67
Alfred Mike Shehab
VERBAL REPORT
SGT
A
66-67
Shirley F. Shepherd
12-Nov-2012
SSG
H TANKS & C
67-68
Clarence R. Siegler
14-Mar-1981
SP5
B
68
George Siler
12-Feb-1982
PSG
B
67-68
Omer Simoneau Jr
27-Dec-2002
SSG
A
68
Robert W. Simpson
3-Apr-2005
SP4
HQ
70
Robert Skillman
17-Jan-2010
A
66-67
Harry M. Slay
VERBAL REPORT
SP4
HHC
67-68
Walter (Ronald) Slywczuk
19-Aug-1991
SP4
D
69-70
Thomas E. Smith
IN 1995
SP4
B
69
Calhoun C. Smith
24-Nov-1995
PSG
B
68-69
Mario A. Solis
IN OCTOBER 2010
A
67-68
Charles Richard Sollars
3-Aug-2011
LT
A
68-69
Pedro Soto Jr.
6-Aug-2003
PFC
B
69
Gerald A. Souza
17-Aug-10
SP5
HHC
68-69
Richard Spaulding
25-Apr-1996
SP4
HHC
67-68
Lindon R. Spencer
11-Jan-11
SP5
HQ
66-67
Larry L.Spessard
27-Dec-1994
SSG
B
66-67
Roy L. Spruiell
17-Feb-2009
SP5
B & HHC
67
Richard V. Squires
IN 2006
SP4
HHC
66-67
Arthur M. St. Jean
12-Aug-2010
SP5
B
67-68
Wayne Stacks
VERBAL REPORT
A
67-68
Williard E. Stambaugh
26-Apr-1993
SFC
HQ
69-70
Jim Stamey
26-Jan-2011
SSG
A
67-68
Dennis M. Staples
29-Oct-1997
SP4
HHC
68-69
Gary R. Steinbeck
14-Jun-09
SP4
B
68-69
George D. Stevenson
IN 1990
MAJ
BN X.O.
66-67
Edwin C. Stewart
29-May-2009
SSG
B
69-70
Kenneth W. Stewart
15-Feb-1997
SP5
B
70
C.T. Stiles
27-Mar-2014
SSG
HHC
69
James M. Stingley
2-29-83
PFC
B
69
Donald Stockton
IN OCT 2013
B
69-70
George Stokes
IN 1992
SP5
B
69-70
Walter K. Stolt
21-Mar-2015
PSG
B
69-70
Jackie L Stoltz
6-Oct-2015
SFC
HHC
68
William L. Stoolmaker
25-Mar-2008
SFC
H SUPP PLT
63-67
John Stratton
9-Dec-2004
B
69-70
Luverne J Streff
30-Apr-2015
PFC
HQ
68
W. Gregg Strunck
19-Jun-2010
CPT
HQ & C
66-67
James W. Sullivan
16-Mar-1994
SP4
HHC
67
Kenneth E. Sutton
20-Jun-2000
E5
Unk
67-68
Robert M. Swadish
IN 1992
SSG
A
70
Jerry M. Swindall
25-Dec-2014
SGT
HQ
70
Imre Szabo
15-Feb-2008
SSG
HQ
66-67
Duane Ray Tague
7-Dec-1996
COL
BN C.O.
68-69
Elias L. Taijeron
23-Aug-2006
SP5
B
69
Benny E Talbert
24-Nov-1986
SP4
B
70
Michael J. Talley
29-May-2001
1LT
HQ RECON
68
Anthony C. Tamburelli
21-Dec-1998
SP4
H MORTARS
69-70
Robert E Tanner
25-Jun-06
SP4
A
68
Wilfred D Taylor
29-Mar-1986
SP5
D
70
Robert Taylor
12-Jul-1987
SGT
HQ
66-67
Robert B. Taylor
UNK
CPT
BN S3
67
Dion K. Taylor
25-May-2008
SGT
HQ
66-67
Robert L Thomas
2003 ?
MAJ
Unk
Unk
Emerson Thomas Jr.
IN 2002
H RECON
69-70
Samuel Thomas II
IN SEPTEMBER 1985
PSG
B
70-71
John R. Thomas
6-Dec-2004
1SG
B
70
Eldon Thomas
10-Jul-1996
PVT
HQ
66-67
Earl L. Thomaston
8-Dec-2006
PFC
HQ
68
John D. Thompson
15-Apr-1979
SSG
B
68
Elroy L Thompson
20-Dec-2009
SP5
HQ
66-67
Bruce Thornton
IN OCTOBER 2004
H TANKS
68-69
Kenneth G. Thrift
9-Feb-1985
SSG
B
69
Marvin L. Tieman
23-Apr-2009
CPT
A
69-70
Harry D. Tillman
23-Nov-1998
SP5
HQ
66-67
William C. Timmons
IN SEPTEMBER 1979
SP4
H MORTARS
69-70
John H. Tipton
6-Dec-2001
COL
BN C.O.
68
Jimmie D. Tom
20-Jan-1984
SP4
B
68
Felix I. Torres
22-Apr-2003
PFC
HHC
69
Frank C. Torres
27-Nov-2002
B
66-67
Jarrel D. Trail
12-Jan-08
SP4
B
69
John F. Travers Jr
6-Jan-05
SP4
B
68
Raymond E. Trudeau
IN 1994
SP5
B
69
Kenneth H. Tucker
IN 1974
SP4
B
68-69
Reid L. Tucker
22-Feb-1976
SP4
HQ
66-67
Larry E. Turner
20-Jul-2012
SP4
D & H
69-70
Dwight W. Tuttle
UNKNOWN
SP4
HHC
66-67
Fred Tuttle
IN 2010
HQ Supp
66-67
Jimmie L. Tyson
1-Nov-2001
SSG
B
69-70
Jerry Ueblacker
after 2001
H RECON & C
67-68
Otis C. Van Wormer
10-Mar-2012
SSG
A & HQ
68-69
Lee E. Varain
18-Nov-2010
B
67-68
Terry C Varney
IN 1998
SGT
A
68
Ronald A. Vecco
12-Jan-2004
SP4
HQ
68
Ed Vermiliyea
IN 1998
A
66-67
Vieira, Micheal G.
1-Apr-2010
PFC
HQ
66-67
Marvin Wade
IN JANUARY 2005
SFC
H MORTARS
66-67
James O. Walea
7-May-08
SP4
B
68
Billy Walker
IN 2004
A
69-70
Leroy Walker
9-Apr-1990
SSG
B
69
Kenneth R. Waller
14-Mar-1998
SP4
D
69-70
Clyde A. Walther
26-Aug-2003
SP4
B & HHC
68
Lee F. Wanlass
3-Jun-2011
PFC
C
66-67
Isiah Washington
15-Jul-1989
SSG
B
69-70
Joe G. Waters
31-Oct-1990
SSG
A
70
Melvin C. Watts
13-Jan-2002
E4
HQ
Unk
Charles Watts
29-Dec-2005
MAJ
B
67-68
Lawrence Weaver
31-May-1991
SP4
A
68
Ernest Webster
1-Apr-1974
SP5
B
69-70
Arthur A. Wechlo
17-Jan-2008
SP4
HHC
68
Ken Weisent
4-Jan-2005
1/34th Ft. Lewis
62-63
Forrest S Welch
14-Aug-1991
SSG
A
68
Stanley L. West
28-Jul-2003
PFC
B
68
Ronald C. West
20-Dec-1985
B
66-67
Erich B. Westphal
23-Jun-2011
SFC
C
69-70
Elvis C White (Rusty)
3-Feb-11
A
69-70
Daniel L. White
8-Nov-12
PFC
B
70-71
Eugene P. Whitehair
20-Dec-1985
SP5
C
66-67
Gary L Whitescarver
28-Jun-2001
HHC
68-69
Roger T. Whittler
24-Nov-1990
B
69
Marshall E Wickline
3-Aug-2013
SFC
A
69-70
Paul C. Williamson
10-Aug-2008
SSG
BN MAINT
64-67
Ambrose Willie
26-Oct-2009
PFC
A
66-67
Mark A. Wilson
17-Oct-1995
SP4
B
70
Moses Wilson
18-Jul-1989
PVT
A
66-67
Eddie D. Wilson
3-Dec-2011
PFC
B
70-71
George M. Winters
16-Jun-2004
SP4
HQ & MED PLT
66-67
John R. Wisinger
18-Aug-1974
PFC
HHC
68-69
Rodger T. Wittler
24-Nov-1990
SP4
HQ
66-67
Frank Wolford
23-Apr-2011
SP5
A
70
Daniel A. Worpek
8-Jul-2006
SP4
HHC
67-68
John S. Worthington
10-Dec-2010
PFC
B
69
David C. Wozniak
21-May-1972
HHC
Unk
Henry Yanez
13-Aug-2012
PSG
C
66-67
Norman F. Yankee
13-Dec-2008
BN MAINT
66-67
Thomas E. York
11-Jan-2014
SP4
D
69-70
Greg Zagelow
1-Jun-1996
C
66-67
Raymond Ziolkoski
IN JAN 2005
C
66-67
Walter E. Zukowski
18-May-1989
SP5
B
67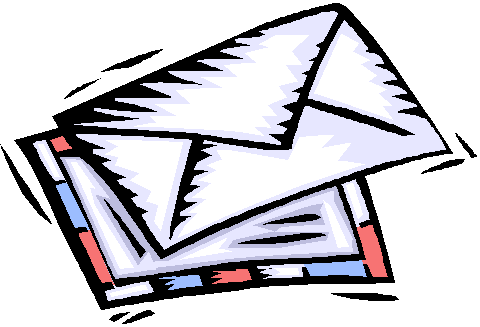 Click to contact LtPAT
Creation Date: July 3, 2000
Last Modified: January 11, 2016
Last Created by Nick Pavalokovich
Copyright © Denny L. Cherry, 2010
All Rights Reserved