2/34th Armor Link Page
WEB SITE LINKS WE LIKE
2nd Battalion - 34th Armor Desert Shield / Desert Storm Web Site: Steve Light, XO of Company C during the Gulf War has launched a beginning web site for those more current Dreadnaughts for which that subject and time is geared. Please support Steve in anyway you can. Visit it at http://lightningforce.net/dreadnoughts.htm
Military Unit Related sites:
25th Infantry Association - WWW.25THIDA.ORG
4th Infantry Division - WWW.4THINFANTRY.ORG
1st Infantry Division - WWW.1ID.ARMY.MIL
101st Airborne - WWW.SCREAMINGEAGLE.ORG
B - 2/501st (101st ABN DIV) - WWW.2501AIRBORNE.COM
1st of the 69th Armor - WWW.RJSMITH.COM
Turner Tanks - 40th Armor - Germany http://community.webtv.net/sylvesterobrien/turnertankers
2/14th Infantry - Our good friends. - http://www.i-kirk.info/tlnews/
U.S. Armor Association: WWW.USARMOR-ASSN.ORG
4th of the 9th (4/9) Infantry: WWW.MANCHU.ORG
2-1 Cavalry: WWW.2-1CAVALRY.COM
Americal Division - AMERICAL.ORG
2nd Armored Division - WWW.2NDARMOREDHELLONWHEELS.COM
3rd Armored Division - WWW.3AD.ORD
War Records - WWW.WAR-RECORDS.COM
No-Quarter - WWW.NO-QUARTER.ORG
Vietnam Veterans Home Page - WWW.VIETVET.ORG
The Veterans Project - WWW.THEVETERANSPROJECT.COM
War Stories - WWW.WAR-STORIES.COM
Willy's Place - WWW.OREGONCOAST.COM/WILLY/INDEX.HTM
Vets.com - WWW.VETS.COM
Grunts.Net - WWW.GRUNTS.NET
Vietnam Helicopter Pilots Association - WWW.VHPA.ORG
Vietnam Helicopters Flight Crew Network - WWW.VHFCN.ORG
Graduates of NCO School at Fort Knox, run by Charles M. Torno - Click here
Max is the armor representative for the N.O.C.C Locator for the people who graduated from N.C.O. school at Fort Knox with the M.O.S. of 11D40 and 11E40. Several of our members, Rod Sorenson HQ 1969 WIA and CSM Don Stockton B Co.1969-70 were classmates of Max. Max flew to Vietnam between Sorenson and 2/34th Armor Honor Roll KIA, Larry Knippel. So Max also, has a vested interest in finding men of Armor. If you were a graduate and would like to register with Max, just Click on - Click Here.
New - 1st Battalion (M), 5th Infantry 25th Inf. - Survivors of the Battle of Cu Chi 1966 : submitted by Norman Butch Petit, B Co 1st Battalion (M), 5th Infantry, 25th Infantry, 1st Platoon, 3rd Squad, Squad Leader, Tunnel Rat & Point man in 1966. This is a good site and is packed. If you use dial up, this may take a little bit of time to load, but it's worth the wait.
Veteran web sites which may help the veteran:
Veterans Information - Current Issues : http://pub49.ezboard.com/bvetbenefits suggested by Eddie Smith - B CO 68-69
Veterans Administration: WWW.VA.GOV
National Archives and Records: WWW.NARA.GOV
Vietnam Veterans of America: WWW.VVA.ORG
Here is one of our members Sites:
This is"Jinks" Augustine's Art work site, he is an accomplished computer graphics artisan. You will like it. Jinx is C Company - 1969. He has added quite a lot and is adding more all the time. If you have not been there in a while, it's time to stop in again.
Jinks has a developing art web site - check it out !
www.vietvetart1.freeservers.com
Search engines for various topics:
www.Dogpile.com.
Searching for people, phone numbers, emails:
www.lycos.com
www.infoseek.com
Free Graphics and Backgrounds used on this site:
Doc's Graphics - www.geckocountry.com/milgraphics.html
Fort Sill: http://sill-www.army.mil/graphics/clipart_library.htm
Regulator7: http://members.nbci.com/_XMCM/regulator7/
Free Graphics: www.freegraphics.com
Free Graphics: www.aaabackground.com
Free Graphics: www.freemarket.net/features/gallery/
Thank You all for your "free" stuff and helping the Vietnam Veterans.
WE would also like to thank George "Jinks" Augustine for his great art work and contributions to the web site. Well Done - George!
NOTICE: ALL DREADNAUGHT GRAPHICS ARE DESIGNS AND CREATIONS FROM OLD, OLD, VIETNAM PERIOD PAPERS, DOCUMENTS, PHOTOS OF SIGNS, AND THE LIKE IN MY POSSESSION. I DON'T OWN OR CLAIM THE CONCEPT RIGHTS ( THE BATTALION AND U.S. ARMY HAS THOSE), JUST THE ARTISTIC RENDITIONS THEREOF. ALL OF THESE "2/34TH ARMOR - DREADNAUGHT" GRAPHICS ARE "FREE" TO USE WITH THE FOLLOWING STIPULATIONS: (1) THAT YOU POST A HYPERLINK TO THIS SITE, (2) GIVE CREDIT WHERE CREDIT IS DUE, AND (3) TELL THE WHOLE WEB WORLD THAT THE 2/34TH ARMOR ASSOCIATION, VIETNAM ERA, IS NOW AN ENTITY ON THE INTERNET AND GIVE US A LINK BACK TO THIS SITE. The Webmaster.
If I have inadvertently missed a "provider" of free graphics, backgrounds, or other such materials gleaned from the web..............please forgive me in advance and let me know. I will correct the oversight immediately. My intentions are to keep this web site above board, fair, and equitable. As an Dreadnaught, an American, and as a person, I pledge not to be a "Wannabee thief", or give any organization or site any grief". - Doc Cherry.
Need to contact our Association President, Pat Forster? Click on the Letters below to send him an e-mail.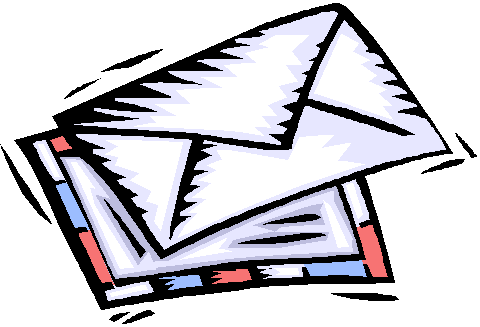 Creation Date: May 1, 2000
Last Modified: July 1, 2013
Copyright © Denny L. Cherry, 2010